Meet the 20 Tablet Package for the Kagocel Antiviral Drug!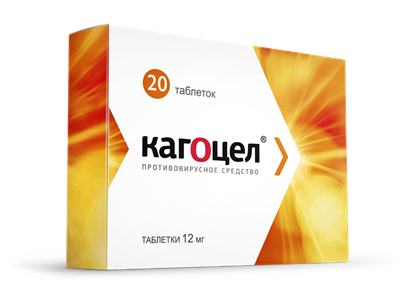 The NEARMEDIC company has officially announced the release of the drug Kagocel in a package containing 20 tablets. Now, to undergo the full course of treatment of influenza or SARS, and return to normal, an adult will need just one No. 20 package..
In its 15 years of presence in the market, Kagocel managed to establish itself as an efficient universal remedy against influenza and SARS. Millions of Russians make their choice in favor of the domestic drug Kagocel, noting the convenient regimen, but many consumers were anticipating a package that would cover the full course of treatment for an adult as specified in the instructions. The manufacturer of the antiviral drug has once again shown that the consumers' opinion is of utmost importance for the company.
Right now, in the summer, with the incidence of influenza and SARS demonstrating a brief recession, the company is sending the No. 20 packages of Kagocel to all pharmacies in all regions of this country to fully arm them for the epidemic season which traditionally begins in September.
A convenient course of treatment for an adult is only 4 days and 18 tablets of the antiviral drug Kagocel. In the first two days 2 tablets are to be taken 3 times a day, in the next two days the regimen provides for one tablet 3 times a day. Now, the treatment of influenza and SARS has become still simpler: one needs just one No. 20 pack of the drug to make the disease retreat so that one can get back to daily chores.
Reference:
Kagocel is an original antiviral drug developed by Russian scientists for the treatment and prevention of influenza and SARS in adults and children from the age of three. According to practitioners, Kagocel, as stated at the Russian Pharma Awards-2017, is the most often prescribed drug in the treatment of SARS and influenza. Kagocel was rated No.1 among antiviral drugs by the DSM Group in 2017, and was also recognized as No.1 drug in the entire OTC segment in the framework of the 2017 National Pharmaceutical Rating.
09.06.2018 14:32:00
← Back to the list