Nearmedic Awarded for Innovative Approach in Cross-Media Advertising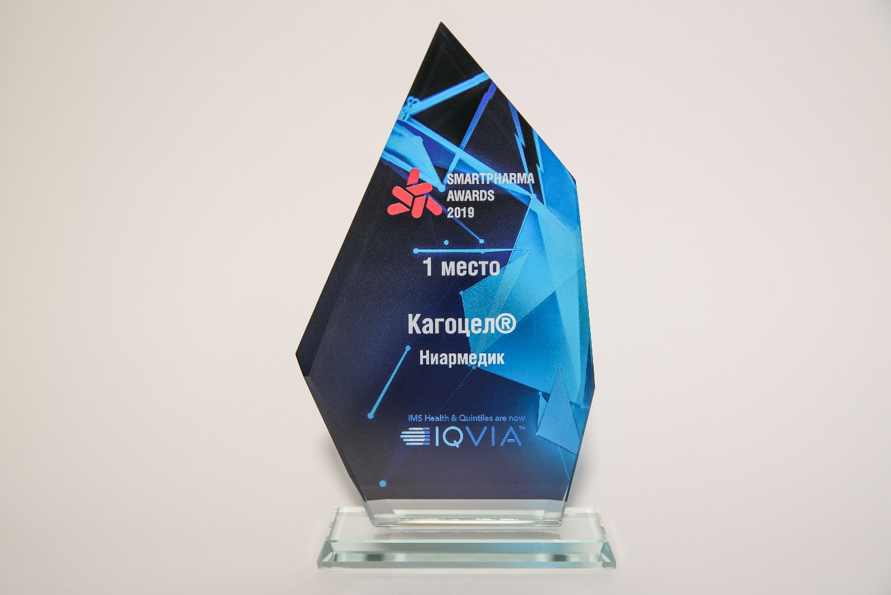 In the framework of the Smartpharma Awards 2019, the Gazprom-Media sales house, title partner of the award, gave Nearmedic a special award "For innovative approach in cross-media advertising", thus praising marketing activities of the company's brand Kagocel.
The representative of the holding, Alina Efimova noted that Nearmedic's specialists are not afraid of experimenting, and make use of all advantages provided by television and digital advertising tools by 100 percent. She thanked Nearmedic for effective cooperation.
In addition, on May 22, 2019 Kagocel was recognized as the best in the category "Antiviral agent №1 in Russia against influenza and SARS in adults and children from 3 years" according to Smartpharma® Awards 2019. The award was held under the auspices of the Doctor at Work company, the largest Russian-speaking social network for doctors. The winners were voted for by pharmacy specialists in different categories. This year, the award selection process was held in the online format, while the well-deserved award itself was presented directly in the office of the Kagocel manufacturer.
Kagocel, recommended for the treatment and prevention of SARS and influenza in adults and children from 3 years, is a multiple winner of the Russian Pharma, Green Cross, and Product of the Year awards. The drug has been well recognized among both professionals and consumers and has strengthened its status of an effective and safe remedy against influenza and SARS.
Gazprom-Media is a media holding in Russia and Eastern Europe, uniting assets in all segments of the media market: television, radio, press, film production and distribution, web platforms.
04.06.2019 12:33:00
← Back to the list