Kagocel Will Not Let Your Loved One Stay Sick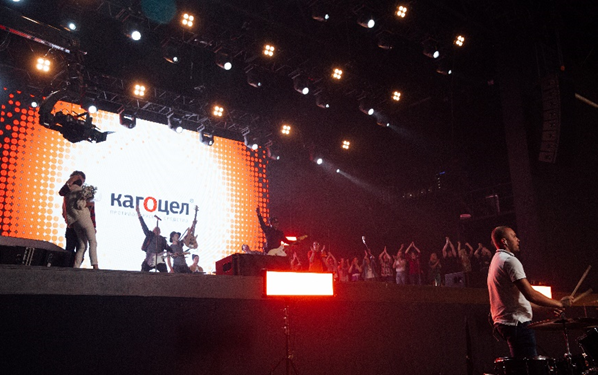 If your loved one is sick, you would long to render help in every possible way. When Anya, Artem's girlfriend, got sick, he realized that he was ready to take on the world for her to smile. Not just bring medicine, buy her favorite sweets, and watch romantic comedies together, but set up a real feast to please his beloved one.
He was lent a hand in this endeavor by the singer and showman Anton Lavrentyev, the unique Radio Tapok team, conductor Philip Chizhevsky, the legendary musician of The Kino band Yuri Kasparyan, antiviral brand Kagocel and 366 musicians! All this resulted in a global musical flash mob and a new version of the most touching Russian song about a sick girl.
The antiviral brand Kagocel could not stay away and gladly supported the flash mob, which ended up with Anya's sincere smile and her recovery.
18.10.2018 09:32:00
← Back to the list